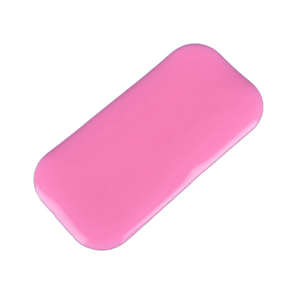 Sticky Dot Lash Mapper
Sticky dot reusable silicone lash mapper is to help map out your lash design before placement! The stickiness holds onto your lashes just enough to keep them in place but not too sticky you cannot easily lift each lash away from it. 
This is a great way to design your own set or organise your premades with using different lengths & finding a lash style personal to you!
Product Details:
Pink sticky silicone lash pad
Reusable
Remove the protective film on one side (or both if you want to stick the pad onto a surface/mirror etc) store with the protective film to keep the pad clean & hygienic
Rinse with cold water & leave out to air dry before reusing or storing