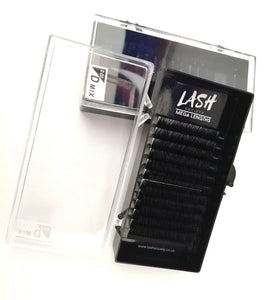 Mega Lengths Russian Lash Tray 18-25mm Eyelashes D Curl

Our luxury Russian fan lash tray consists of 12 rows of faux mink Korean fibre lashes.
ALL our lashes are 5 for 4, use code 5for4 at checkout, just add 5 to your basket!
Available in 0.03mm thickness mixed tray consisting of 1x18mm, 2x19mm, 2x20mm,2x21mm, 2x22mm, 1x23mm, 1x24mm, 1x25mm eyelashes.