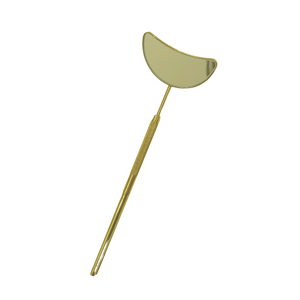 Gold Eyelash Extension Moon Mirror
Perfect for checking those stickies during a set!  This mirror is shaped to fit nicely along the lash line, giving a clear view of the bases of the lashes.
The mirror comes in two parts for safe shipping which are easy to assemble by twisting together!